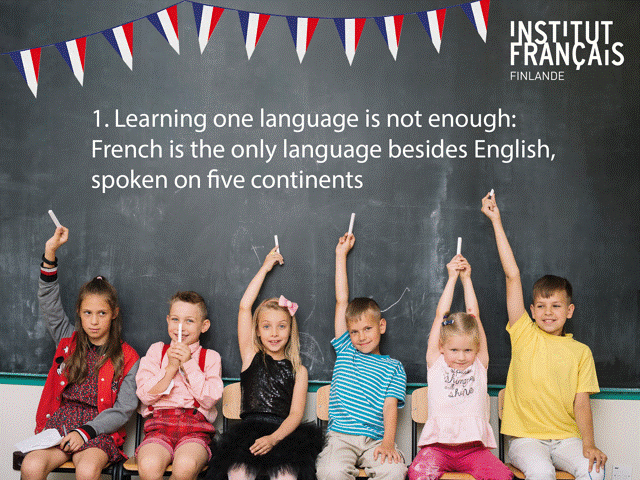 The Diplomas of French Language Studies (DELF/DALF) harmonised on the 6 levels of the CEFRL exist in 3 versions in Finland:
– " Tout public " for older teenagers and adults,
– Prim" for children in primary education,
– Junior' for adolescents in secondary school.
Contact :
What are the DELF Junior and DELF Prim'?
The DELF (Diplôme d'Etudes en Langue Française) Prim and Junior are the only official French language proficiency qualifications for children and teenagers.
These exams evaluate four skills: listening, reading, speaking, and writing.
There are up to four levels of proficiency to choose from (beginner to advanced).
DELF Prim is for children from 8 to 11 years of age, and DELF Junior for students from 11 to 18.
The French Institute of Finland coordinates 15 off-site transfer centres in Finnish schools for DELF Prim' and Junior.
Contact your French teacher.
Which language centre should you choose? The FLE quality label is there to help you make your choice: created in 2007, it ensures the quality of the teaching given in recognised centres.