Description
Those courses are focused on oral skill (listening and speaking) and will be perfect for those who want to interact quickly in French!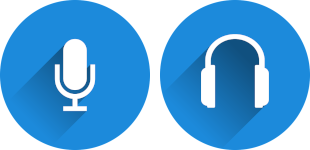 Our instructors are all native French speakers, qualified and highly trained professional teachers. They are trained to teach online and deliver you the same quality of teaching with virtual classes through e-learning platforms and videoconferencing. They teach to small groups of 4 to 12 people in a friendly and dynamic atmosphere, that fosters interactions and communication. A personal guidance will also be provided by our course assistant!
All classes are conducted in French, even at a beginner level, to enhance quickly your speaking and listening skills.
Format
For the A1 to B1 « Parlons en français ! » courses,

two sessions of 8 weeks (1 hour weekly) are offered at each session, in August and October, and in January and March

.

These courses are made for you if you wish to begin having small talks in French from the very first moments, and interact orally in daily-life situations!
The very small groups (4 to 8 people) fosters fast learning!
For the conversation courses (from B1 to C1), you can enroll for the full session (15 weeks, 22h30) or for a half-session (8 weeks, 12h). The registration for the half session opens in mid-session and is subject to availability. If a class is already full after the full session registration, no complementary registration will be offered.
These courses are the perfect occasion to talk about French news and recent French society evolutions, and to interact around the main social debates in France.
All courses can be taken on site or from home: thanks to a camera in the class, you will be able to attend the course online!
Course material
For the A levels : film scenes or dialogues are a base in order to learn how to deal in daily life situation ! You will learn basic phrases and sentences, but also learn to react in authentic situations.
For the B and C levels « Conversation » : films, radio shows, literary texts, newspaper articles, will be used. Conversations, debates and activities will be used to tackle the news actively and dynamically. You will develop your communication and debating skills and you will improve your listening skills with the help of authentic documents.
The learning material is designed by the teacher and given to the class lesson after lesson.
General information:
Course duration

« Parlons en français ! » Level A1 to B1: 60 minutes
« Conversation » Level B1 to C1: 90 minutes

Parlons en français !

(Levels A1, A2, B1)

8 classes of 1 hour (8h of lessons in total)
From January to March and from March to May
125 €

Conversation

(Levels B1, B2, C1)

Full session
15 classes (22h30 of lessons in total)
From January to May (registration December-January)
325 €
Half-session:
8 classes (12h of lessons in total)
From March to May (registration February-March)
188 €
Dates and times of the courses for each level :
Level

Duration

Weekday

Time

 

A1 Parlons en Français !

25.1.-22.3. ;

29.3.-17.5.

Wednesday

17.00-18.00

A2 Parlons en Français !

25.1.-22.3. ;

29.3.-17.5.

Wednesday

19.00-20.00

B1 Parlons en Français !

25.1.-22.3. ;

29.3.-17.5.

Wednesday

18.00-19.00

B1-B2 Conversation

27.1.-26.5.

Friday

8.30-10.00

B2-C1 Conversation

31.1.-16.5.

Tuesday

17.15-18.45

C1 Conversation

23.1.-22.5.

Monday

17.15-18.45
No classes on: 20.2., 21.2., 7.4, 10.4., 1.5., 12.5.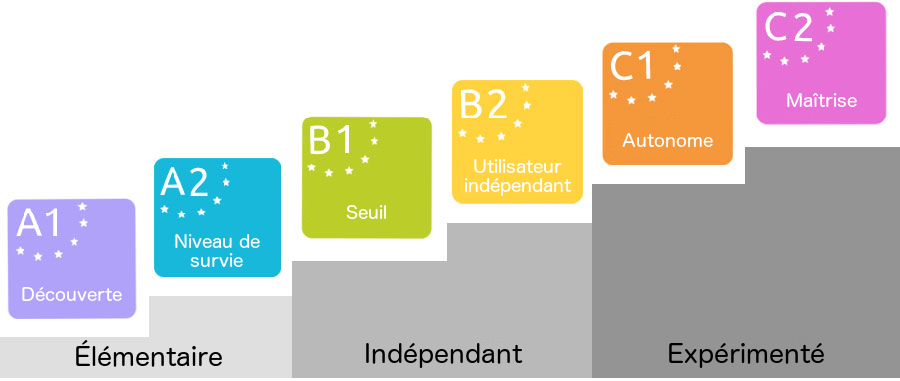 For more information, write to:
cours@france.fi